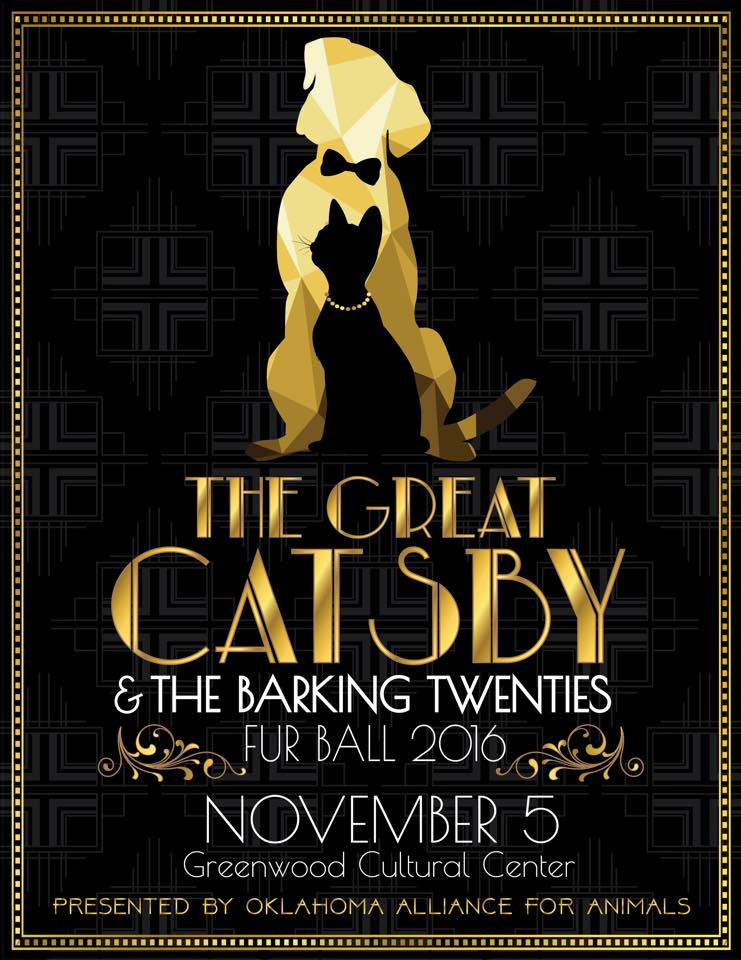 The Great Catsby and the Barking Twenties!
Fur Ball is the Oklahoma Alliance for Animal's annual fundraiser. The 11th annual Fundraiser is November 5 at the Greenwood Cultural Center.
The fundraiser includes a silent auction. You are invited to donate items for this portion of the fundraiser. All donations are tax deductible. To donate contact Robin Suarez, vice president of OAA.